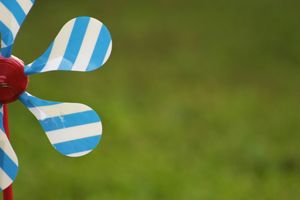 Multi Media Services is the Twin Tiers Largest Offset and Digital Printing Company
With over 30 years of experience, Multi Media Services offers the widest variety of printing-related products and services within the Southern Tier of New York. We are continually investing in technology that will allow us to leverage quality, consistency and speed to market
About Multi Media Services – Our History
"Success comes when preparation meets opportunity" Zig Ziglar
1971-1995 – Corporate Experience
Multi Media Services (MMS) history began in 1971 as the internal, multi media services department for Ingersoll-Rand in Painted Post. It was there that Rick Bartholomew learned how to exceed the rigorous demands of the corporate environment and to delight administration.
Due to Ingersoll-Rand and Dresser-Rand's intensive manufacturing processes, the multi media department gained invaluable experience in the production of both product manuals and parts catalogs. The multi media department also produced traditional print products such as business cards, letterhead, product slicks and black and white (b/w) copies. This department provided fulfillment services for all printed products to five disparate locations across the country.
In 1988, the multi media services department became the first within the Southern Tier to purchase a color laser copier. Continuing the trend of being first to market, they purchased a true "perfecting" offset press to efficiently produce long-run, two-sided prints. Rick Bartholomew negotiated with Ingersoll-Rand and was given permission to provide limited services to external customers in an effort to help justify investment in cutting-edge technologies.
1995-2000 – You are on your own!
In 1994, Ingersoll-Rand Painted Post decided to spin-off the multi media services department. Rick Bartholomew offered to purchase the division and in July 1995, took ownership. The multi media services department became Multi Media Services (MMS); Inc. MMS continues to produce a significant amount of work for Ingersoll-Rand.
In 1996, MMS hired their first full-time graphic designer, Rose Flatt, and full-time customer service representative to help build and grow new corporate business relationships. Later that year, large- format printing bolstered the growing list of services offered. Multi Media Services outgrew their facility and found it necessary to relocate. A new location, on River Road in Corning, was purchased by MMS in the spring of 1997. This new location boasted 13,000 square feet of space, which provided MMS with substantial room to grow.
2000-2003 – Refocus
In October 2000, Dan Flatt joined the Multi Media Services team. Dan and Rick developed a friendship between 1990 and 2000 when Dan sold printing and copying equipment to Multi Media Services. The sales all proved to be win/win for both parties and built a strong level of trust between Dan and Rick. Dan had been managing the local IKON office solutions office (after IKON acquired Duplicating Products Company in 1997) and had just completed his MBA at Syracuse University. Coming from a small business and not wanting to relocate, Dan approached Rick about a possible partnership.
The sudden change of technology and the rapidly changing offset printing market was threatening the long-term sustainability of Multi Media Services. Rick understood the offset market as well as corporate structure and the manufacturing industry. Dan understood the new technologies, small business and his MBA helped understand the evolving marketplace for printed products. Dan also brought an operational discipline.
Rick and Dan's styles complemented each other's and they reasoned that the company would be stronger as partners than if Rick remained sole owner. They developed a business plan geared on diversifying the customer base and diversifying the product mix. The bank approved the business plan and Dan joined Multi Media Services in the fall of 2000.
2003-2011 – Consolidate and Grow
The revenue for fiscal 2003 was 30% greater than 2002 and was the best year so far. In July 2003, Multi Media Services acquired Sunset Printers from Dick Shelford. Again, it was a long relationship between Dan and Dick Shelford that provided a strong base for negotiations. Dick joined the company as a salesman for Chemung County. Judy Pruyne transferred to our Corning facility and continues to service her regular customers.
Multi Media Services entered into a seven year contract with Ingersoll-Rand manufacturing in Athens PA. in 2003 to provide exclusive printing of all literature and documentation for the facility. This account was valued at over one half million dollars per year in revenue. Ingersoll-Rand closed their facility in 2010 and moved manufacturing to NC.
In 1996, 2 customers made up 85% of Multi Media Services revenues. In 2003, no single customer represented more than 10% of the annual revenue. The average number of monthly invoices has increased by 50% from just 6 years ago. MMS has increased the number of customers contributing at least 5% of yearly revenue to twelve. Currently we have relationships with over 1,200 area businesses.
In January of 2004, we welcomed Doug Shmeig to our company. Doug and his wife ran Hey-D and Park Avenue Press until December 2003. Multi Media Services continues to serve Doug's customers and Doug runs our four-color DI press and other equipment. We also hired Mel Hagerman who was a salesperson for Elmira Quality Printers in Elmira before they closed their doors late in 2003. Mel focuses on our customers in health care and is well known for his attention to detail and follow- through.
Jim Stevens joined our company as a pressman in 2007 coming from Keuka Printing, a family owned print shop.
In 2009, Multi Media Services obtained the book of business from Corning Building Company's print division when the terminated operations in 2009.
2012 & Beyond
"Destiny is not a matter of chance; it is a matter of choice. It is not something to be waited for; but, rather something to be achieved."  William Jennings Bryan
As run lengths become shorter with the print-on-demand corporate mentality, MMS will continually invest in technology that will allow us to leverage quality, consistency and speed-to-market. Our systems will allow customers to choose the most efficient process for their printing projects. With customers carrying fewer inventories, we are constantly optimizing production, fulfillment and inventory levels in order to help our customers minimize their total printing costs. Traditional offset printing is no longer the only means of production. Digital printing, with optimal run lengths of one, and the archival of files to CD, DVD and the Web are both quickly becoming standards in the industry.
Multi Media Services has invested more than $800,000 to assure our customers that we are the only choice within our marketplace.
We will build custom web-ordering pages for large corporate clients at no charge so that they can order products from anywhere, day or night. This service relieves some of the logistics and time pressures that many of today's purchasing agents face.
Our total satisfaction guarantee:
"If you are not satisfied for any reason with the product which we produce for you, we will do whatever you deem necessary to achieve your satisfaction." - Dan Flatt